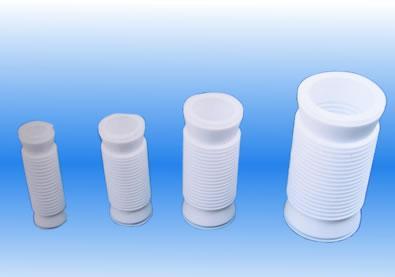 PTFE Tube ,PTFE Flex tube,PTFE Pipe,PTFE Flex Pipe,PTFE Hose,PTFE Flex Hose,Corrugated Teflon hose,Teflon Flex hose
Detailed Product Description
1,Shock absorption
2,chemical,pressure,temp,resistance,good lubricating
3,specification:15mm-500mm
4,Temperature: Constant use range from -50°C~ +210°C, Instant use: -70°C~ +260°C.
Hose tube made from PTFE powder has the performance as wide service temperature range, high chemical resistance, high insulation, non-stick, low friction and long life.
PTFE pipe is made by plunger extrusion of suspension polymerized PTFE resin. Among all the existing plastics, PTFE has the best corrosion-resistance and dielectricity.